Todays Winner
RIPIO CREDIT NETWORK (RCN)
---
Total Market Cap:
$197,910M
---
Volume (24h):
$12,787M
Todays Loser
BITCOINDARK (BTCD)
Latest News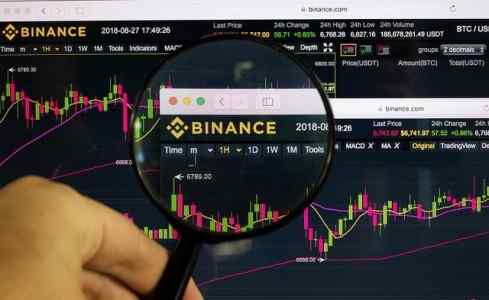 Binance CEO Changpeng Zhao revealed that the firm is ready to launch a closed beta testing for a fiat-crypto exchange in Singapore on the 18th of September. We seek go in depth to study Singapore, Binance and understand recent developments from a strategic point of view.
The Money Makers Club now has 6 of 15 available seats. Learn more here! Binance Coin/Bitcoin (BNB/BTC) is one of the few altcoins that's in the green this year. The pair is up by over 145% year-to-date. The gains can be shocking, especially if you consider that most crypto pairs are down by 70% – […]
Bitcoin price could continue dropping for up to another nine months and hit $3000, cryptocurrency investor and media personality Trace Mayer forecast Bitcoin price could continue dropping for up to another nine months and hit $3K, cryptocurrency investor Trace Mayer forecast September 16.
Latest Videos
Bitcoin news today: BTC predictions, new crypto coins. gold vs cryptocurrency mining with http://nakamotojedi.com Meet NakamotoJedi with the latest btc news!
Ripple hints its XRP will go live 'in the next month or so'..LG Joins Ripple (XRP).. CKJ Crypto New JC306954@gmail.com Malpass from the office ...
RIPPLE XRP Product xRapid Live Next Month? - Crypto News w Kungfu Nerd Support the stream: https://streamlabs.com/kungfunerd My New Mic ...
Latest Technical Analyses
Ok, so we are now forming a potential symmetrical triangle. Based on the height of the pattern, we could expect a breakout to take us to 7K and just above the long term downtrend resistance line shown in purple. A break to the downside would take us to 5.6K which is where we find support as indicated by the grey line formed by connecting the lows ...
Hello my dear BTC traders & HODLers, hope you're doing well! Where are the bulls guys? => The bull flag was the perfect opportunity for the bulls to show up & show some strength, instead, they just let this perfect opportunity pass by. With that bear break, the chances of the bulls breaking the weekly equilibrium bullish are rapidly fading away. H...
The angle of this channel is small. I see it as a bear flag. I will be watching RSI on higher timeframe to make a second leg and hopefully a divergence. I will also keep in mind the fibo targets. Wave 2 - usually does at least a 60% entrancement. It is not worth it to enter this trade for me. I will wait for a correct place to enter long. Weak sho...