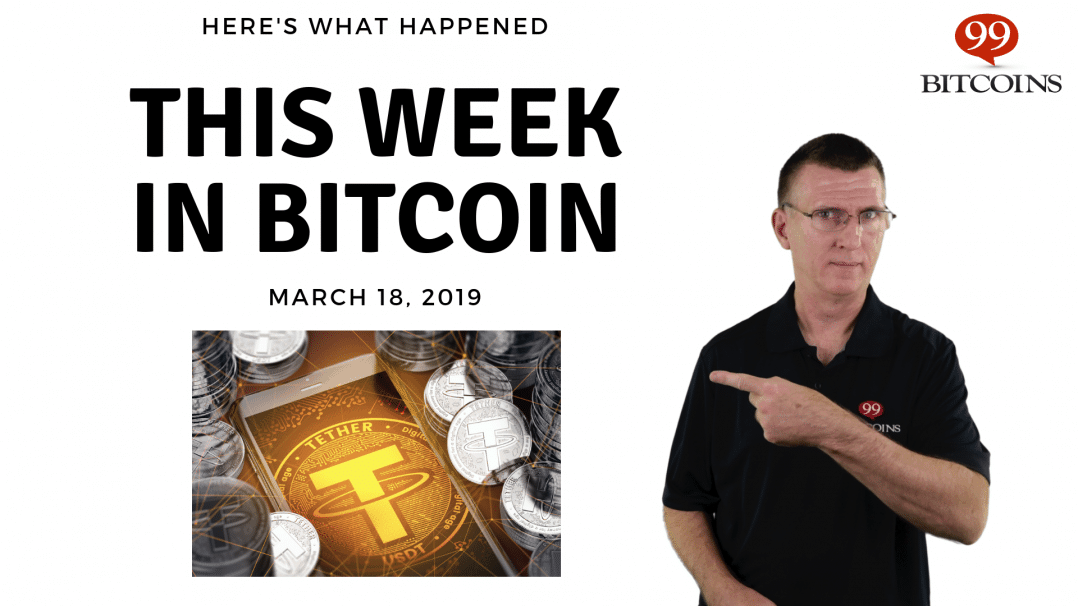 Here's what happened this week in Bitcoin in 99 seconds.  Some disappointing news came out when Samsung revealed that the hardware wallet on their newly-released S10 phone will only support Ethereum, ERC20 tokens, and four dApps. It appears that Samsung will upgrade the wallet to also support Bitcoin and further altcoins in theRead More
---
Related
On Wednesday (March 20th), Ron Karpovich, Global Head of eCommerce Solutions at JPMorgan Chase, said in an interview that there was a big difference between trading cryptocurrencies and using the blockchain technology on which they are based to make payments "faster and cheaper."
The bitcoin sector always has a million and one transactions taking place every single day. A lot of these transactions are facilitated by cryptocurrency exchanges that support these cryptos and allow their customers, to buy, sell, send, receive, store and exchange many different cryptocurrencies. The following is a concise review of the market and how some of these exchange firms faired in the month of February alone. This review includes many different parameters including fees, sheer amount of assets traded, and a few others. This is a way to summarize all the activity in the month and bring all the information in digestible portions for user consumption. Specifics on Trades Location Breakdown A large part of all trades in the month of February were handled by exchange firms officially registered in Southern European Malta. The number of transactions handled by these exchanges did increase by 8% from January. Countries who came second and third are Hong Kong and South Korea
Jeremy Allaire, the co-founder of Circle Internet Financial, a Boston, Massachusetts-based finance company "built on blockchain technology and powered by cryptoassets," has argued that as the crypto market continues to grow and evolve, there will likely be increased stablecoin adoption.
view all